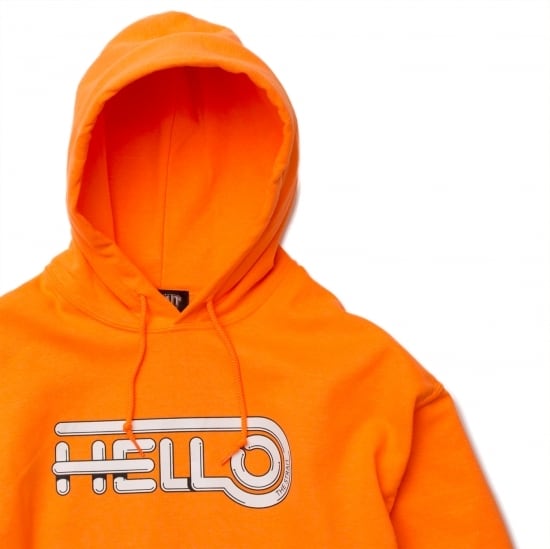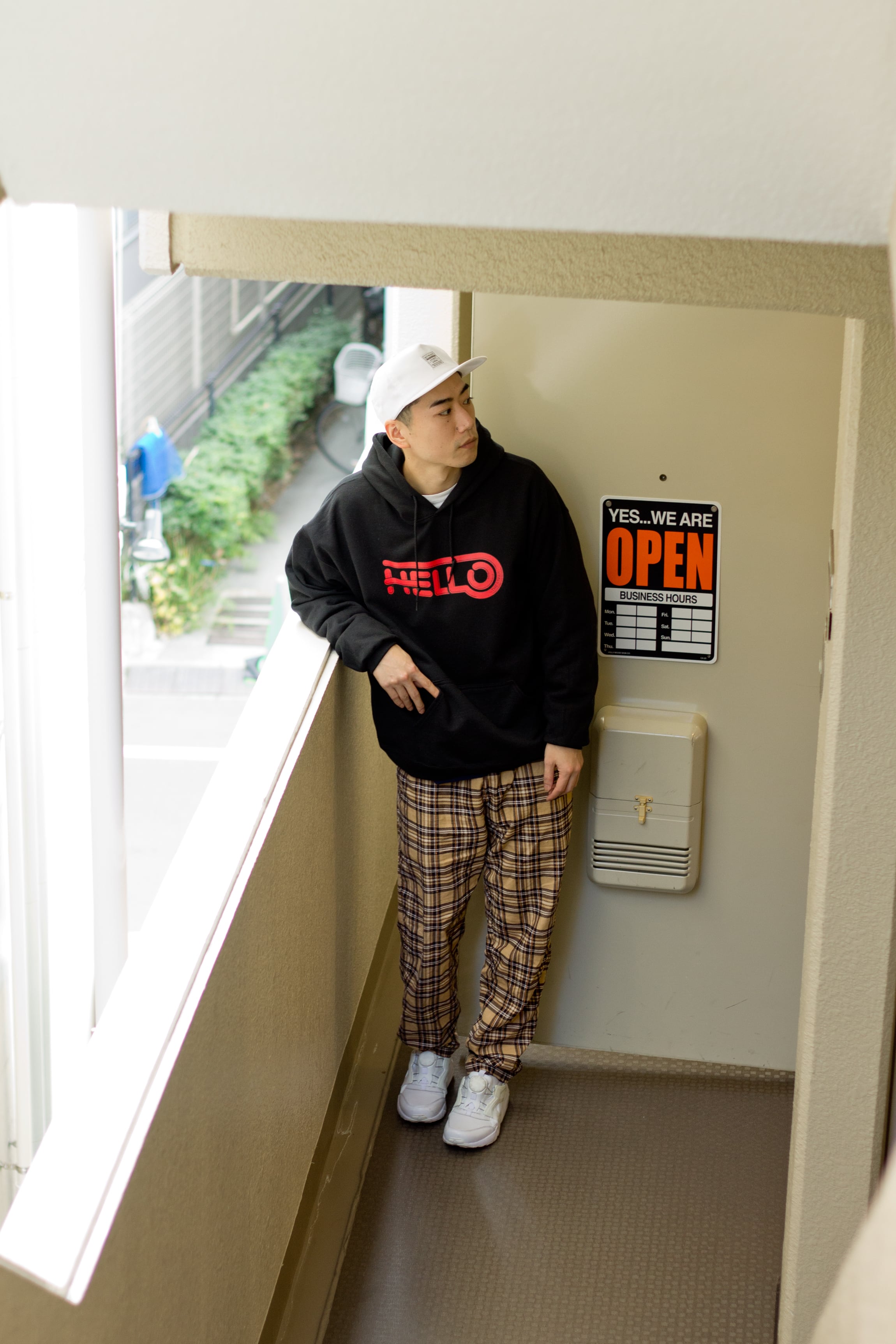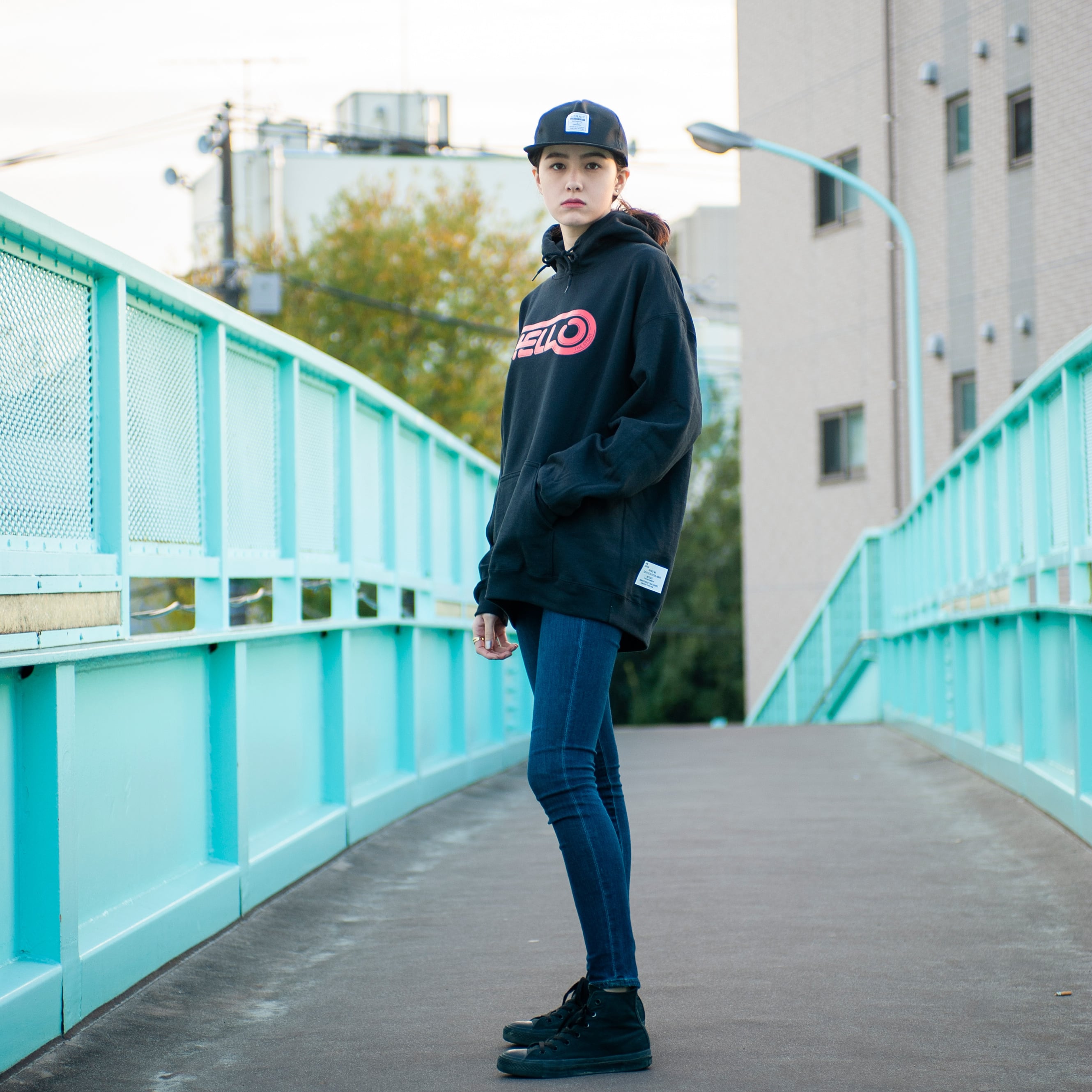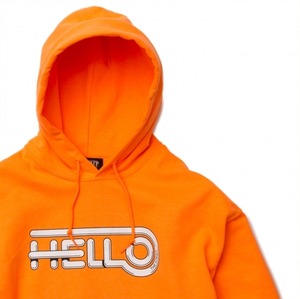 POPなロゴが目を引くフーディー。バックにはミルスペックタグをサンプリングしたブランドタグをプリント。軽くて肌触りのよい8.0OZヘビーブレンド裏起毛生地を使用し、フードも二重仕立てでしっかりとした作りの一枚。

※8.0ozz ヘビーブレンドとは?
コットン 50%とポリエステル50%の綿率で、厚すぎず薄すぎずのほど良い8ozの生地厚。ライトオンスでも保温性はかなり優れています。毛羽立たせた結果、繊維の厚みが増しボリューム感を与えてくれる。その結果生地感が柔らかくなり保温性を高めてくれる。

QUALITY:50% Cotton. 50% Polyester

Mーーー着丈 65cm, 身幅57cm, 袖丈59cm, 肩幅56.5cm
Lーーー着丈 68cm, 身幅61cm, 袖丈59cm, 肩幅61cm
XLーーー着丈 71cm, 身幅65.5cm, 袖丈59cm, 肩幅66cm
※フード(縦x横)38 x 25cm

[着用]
MENS MODEL : 175cm / L SIZE着用
LADIES MODEL : 173cm / L SIZE着用

※サイズは若干の誤差がございますので、ご了承下さい。
*Tax included.
*Additional shipping charges may apply, See detail..

About shipping fees
The shipping fee for this item varies by the shipping method.
佐川急便

Shipping Fees are the same all over country inside Japan ¥500
*Japan domestic shipping fees for purchases over ¥10,000 will be free.
Everyone Who Want to Smile