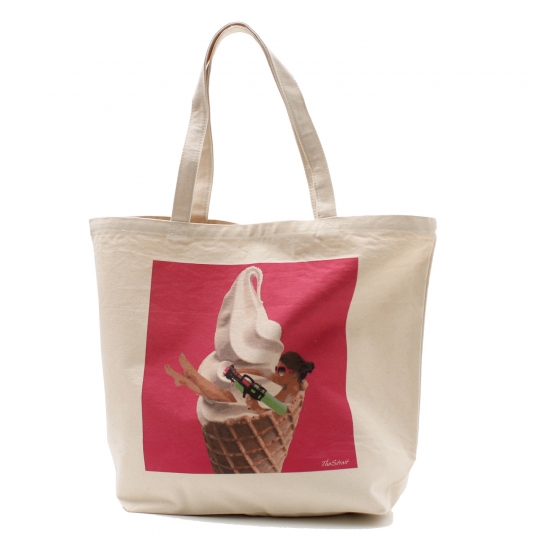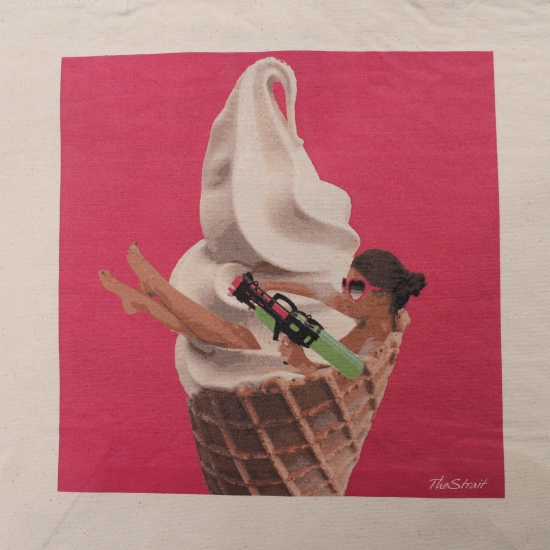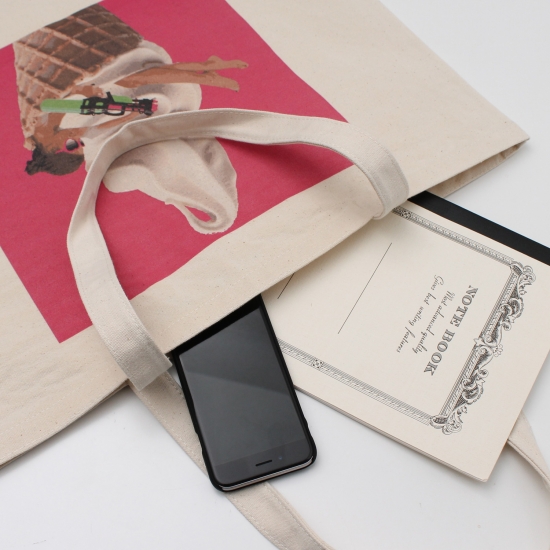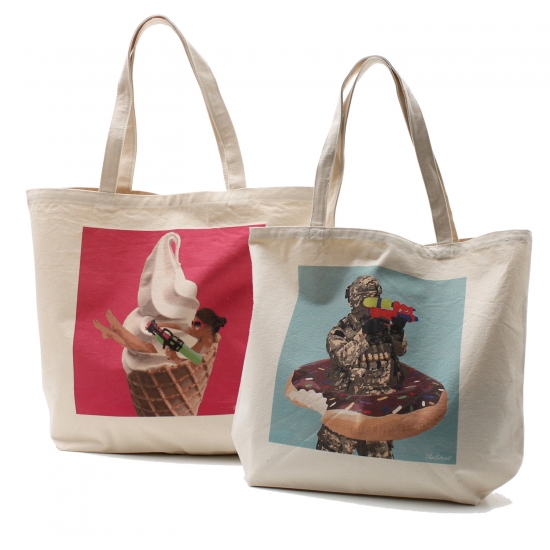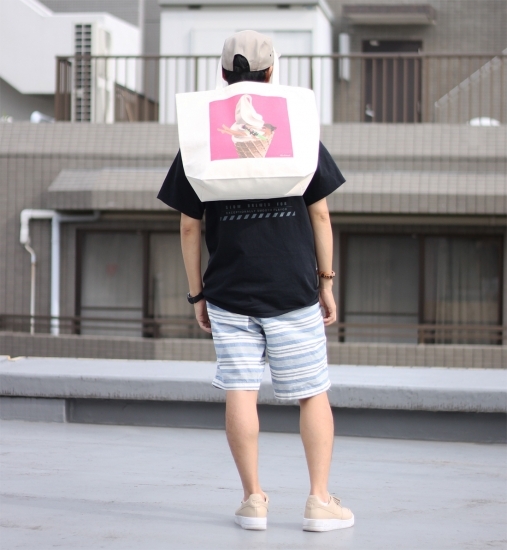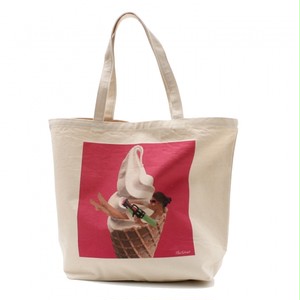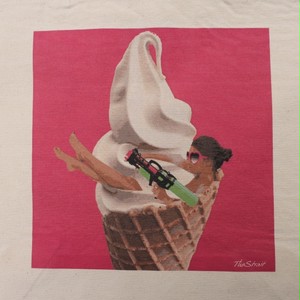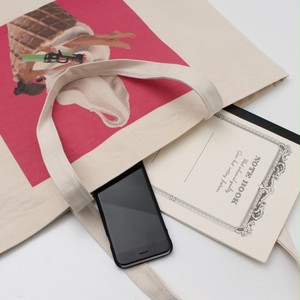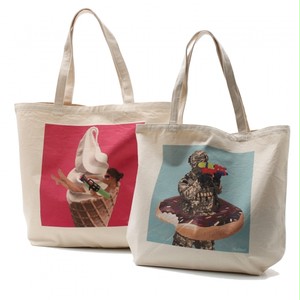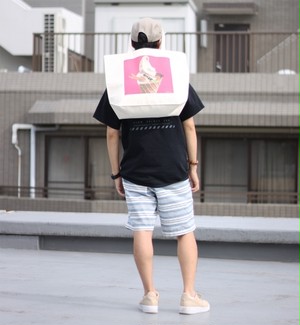 スイーツもモチーフとしたストーリー性のあるグラフィックをプリントしたインパクトあるトートバッグ。
生地もしっかり肉厚な12ozキャンバス製トートバッグはタフな作りと使い易いサイズ感がポイント。
持ち手の長さは肩掛けから手持ちまで対応。ワイドなマチつきタイプで荷物の多い方にも最適。

[QUALITY]
Cotton 100%

[SIZE]
幅 : 48cm
高さ : 40cm
マチ : 15cm
持ち手:60cm
内容量:20?

[MADE IN CAMBODIA]
※濃色の製品につきまして、濡れた状態で衣服等と強く連続してこすれますと移染をする恐れがございます。
お取扱いには十分ご注意願います。
*Tax included.
*Additional shipping charges may apply, See detail..

About shipping fees
The shipping fee for this item varies by the shipping method.
佐川急便

Shipping Fees are the same all over country inside Japan 500JPY
*Japan domestic shipping fees for purchases over 10,000JPY will be free.
Everyone Who Want to Smile